Recently shared a post on Instagram talking about plastic-free athletic clothing. The truth is we don't really need the polyester and other synthetic materials used for the category of fashion, maybe, unless we are doing some intense performance activities where our life depends on moisture wicking.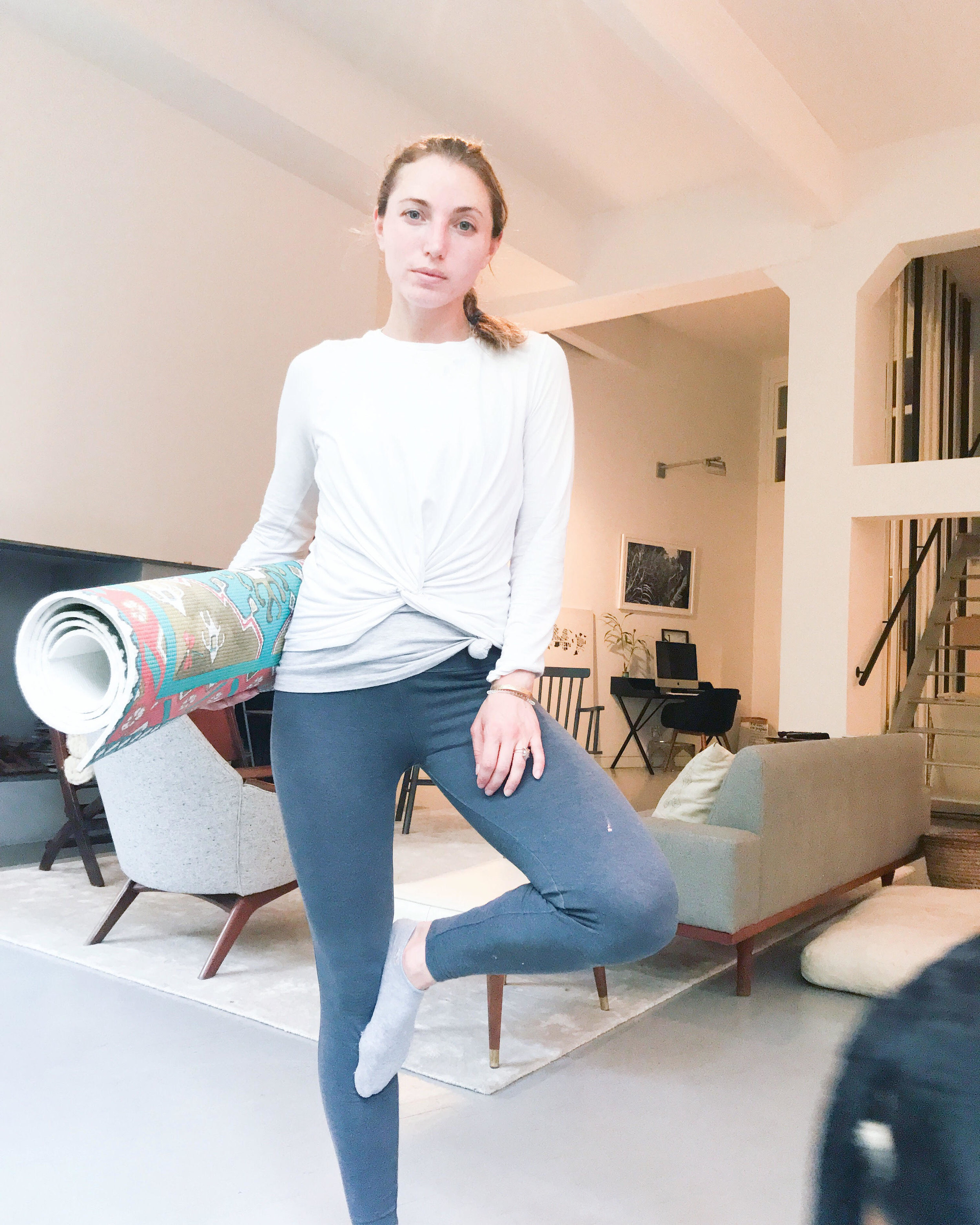 Plastic-free athletic outfift.
Ran four miles and did floor exercises in this. Felt great.
Unless you're a high-performance athlete a lot of the benefits of athletic clothes is hoopla sold to us...that we don't really need. We are totally fine working out in things like cotton, and I'm living proof.
My average run is five miles. I practice yoga. I play tennis. I hike. And I don't do it in synthetics. We all can, too. I have yet to find a brand that is 100% plastic free, but here are places to find all or almost all natural fiber workout pieces.
Brands with Natural Fiber Athletic Clothes
1. Gap
Gap has this amazing "Performance Cotton". Outside of that, you have to check the labels or details online, but Gap has a lot of all or mostly synthetic-free workout clothes. Also, some of their light-weight tops outside of the athletic department can work for running, hiking, yoga, tennis, etc.. Leggings1 Leggings2 Leggings3 Tank1 Tank2 Tank3 TwistBackTank Longsleeve
2. Athleta
UPDATE (06/12/18) Athleta claims they DO NOT have to put all the materials used in their products online, nor include the percent of type of material used for a garment. As such, we need to go into the store and look at the label to know for sure what we are buying. Sucks. Upon a colleague of mine looking at labels in the store, she found that the one listed online that only lists Cotton as the material is actually only 67%! Here is one that is 80% cotton, better:


Athleta has some recycled polyester pieces, but washing that still leads to microplastic in water. Luckily, they also have some great cotton pieces.
3. Groceries Apparel
This brand is really transparent, so it's easy to trust their labels. Here are some finds, among many. Leggings Leggings2 Tank
4. Prana
Prana has a symbol to follow to denote when something is made from more sustainable materials. Here are some that are all or mostly synthetic-free. Leggings FlaredLeggings
5. Pact
A few classic staples. All we need! Leggings Tank
6. Synergy Clothing
Finally, Synergy Clothing. Leggings1 Leggings2 Tank
Have any more to share? Please do. We can take a look at labels, no matter where we shop. You never know which styles are ones we'll love and happen to be synthetic-free.